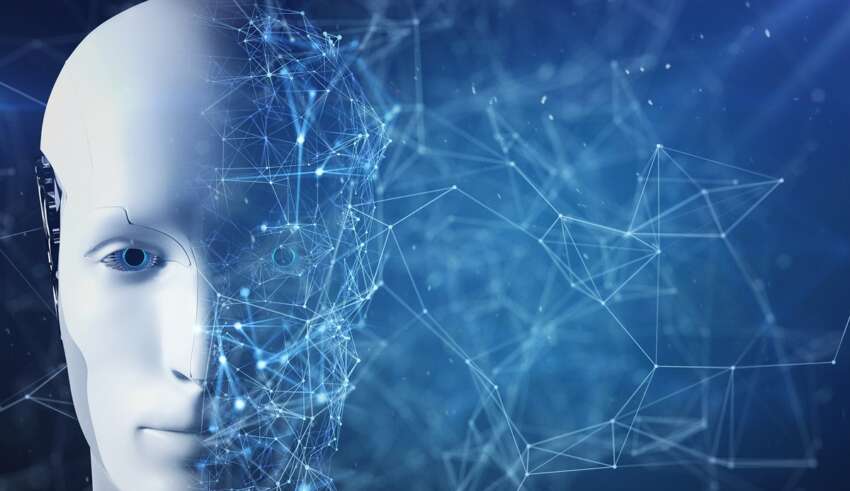 ISLAMABAD: China, the US, the UK and the EU have signed a declaration in UK that posits artificial intelligence (AI) poses catastrophic risk to humanity, while also noting the "need for international action" on such risks.
Such declaration signals that a future model to address AI-related risks is being formed with China's participation, Chinese AI experts said on Thursday.
In the future, China's experience in AI governance can be an example for the international community, especially the Global South, as China's experience provides an alternative to the Western approach and shows Beijing's unique model of seeking balance between AI regulation and innovation preservation, the Chinese AI experts elaborated.
However, since China is too big to ignore when it comes to global AI cooperation, analysts notified the phenomenon that Western countries are trying to entice China on cooperation in some areas while attempting to alienate and crack down on China in others. Such hypocritical approach will only hobble global cooperation in AI, and ultimately shoot those countries in their own feet.
Twenty-eight governments signed the Bletchley Declaration on the first day of the AI safety summit, hosted by the UK, per Guardian report on Wednesday local time. The countries agreed to work together on AI safety research, even amid signs that the US and UK are competing to take the lead over developing new regulations.
British Prime Minister Rishi Sunak welcomed the declaration, calling it "quite incredible."
In remarks ahead of his own appearance at the summit on Thursday, the prime minister said, "There will be nothing more transformative to the futures of our children and grandchildren than technological advances like AI."
Wu Zhaohui, China's vice minister of science and technology, spoke at the opening plenary session of the summit on Wednesday, and the Chinese delegation participated in discussions on AI safety and other issues.
The Chinese delegation urged all sides to enhance the representation of developing countries in the global governance of AI, and constantly bridge the intelligence gap and governance capacity gap.
The Chinese side expressed willingness to work with all parties to strengthen communication and exchanges on AI safety governance, and contribute China's wisdom to the formation of an international mechanism with universal participation, and a governance framework with broad consensus, according to the speech by Wu published on the official website of the Ministry of Science and Technology on Wednesday.
The Chinese delegation also noted that China is willing to work with all sides to implement the Global Development Initiative, the Global Security Initiative and the Global Civilization Initiative, and promote AI technology to better benefit mankind and build a community with a shared future.
China's reference for world
The Bletchley declaration signals that the future model for addressing AI-related risks has officially been formed, Li Zonghui, vice president of the Institute of Cyber and Artificial Intelligence Rule of Law affiliated with the Nanjing University of Aeronautics and Astronautics, told the Global Times on Thursday.
Although countries have different ways of governing AI, "when the international community looks back for the origin of AI governance in the future, the declaration is the first thing they will come up with." Li said
The participation of China and Wu's remarks have made many international headlines, as many insiders believe China's participation is significant. UK Deputy Prime Minister Oliver Dowden said China's presence is important as a "major AI power."
Li said that China's involvement in global AI regulation has twofold meanings – on one hand, China can represent the voice of Global South and on the other hand, it provides an approach different from that of the West.
"As there's already a huge gap between the Global South and the Global North in terms of AI technology, we have to make sure the gap won't be further widened on governance," noted Li. "China's experience in the governance of the technology can provide reference for others, especially the developing countries."
China launched in October a global AI governance initiative, which had systematically outlined China's proposals on AI governance from three aspects, namely, the development, security and governance of AI, according to Chinese authorities.
The country also released in October a pilot review measures of science and technology ethics. The pilot measures stipulate that institutions and units engaged in scientific activities in life sciences, medicine, artificial intelligence and other fields, whose research content involves sensitive areas of science and technology ethics, should establish a review committee on scientific and technological ethics.
As for China's different approach on AI governance, Li explained that the EU adopts a risk-based approach which means imposing regulations beforehand, while China allows commercial application of AI technology first, and places regulations when needed. "China's approach gives more room for innovations to flourish."
China now has at least 130 large language models launched by companies including Alibaba and Tencent, accounting for 40 percent of the global total and just behind the US' 50 percent share, Reuters quoted brokerage CLSA as saying on Monday.
Toxic competition
Before the AI summit, there have been widespread concerns over whether it will be overshadowed by major powers' white-hot competition for global AI governance.
"There are some sessions where we have like-minded countries working together, so it might not be appropriate for China to join," Dowden told Bloomberg Television on Wednesday.
Such remarks go consistent with previous reports that UK government considered banning Chinese delegates from half of the sessions, citing unfounded excuses such as "spying" by Beijing on Western governments.
Western countries' tendency to provoke confrontation is once again demonstrated, Qin An, deputy director of the expert committee of counter-terrorism and cyber security governance at the China Society of Police Law, told the Global Times on Thursday.
AI governance requires the participation of the entire international community. However, those so-called like-minded countries are still following the US' mentality and strategy to form a "small circle" of core allies against China, Qin said.