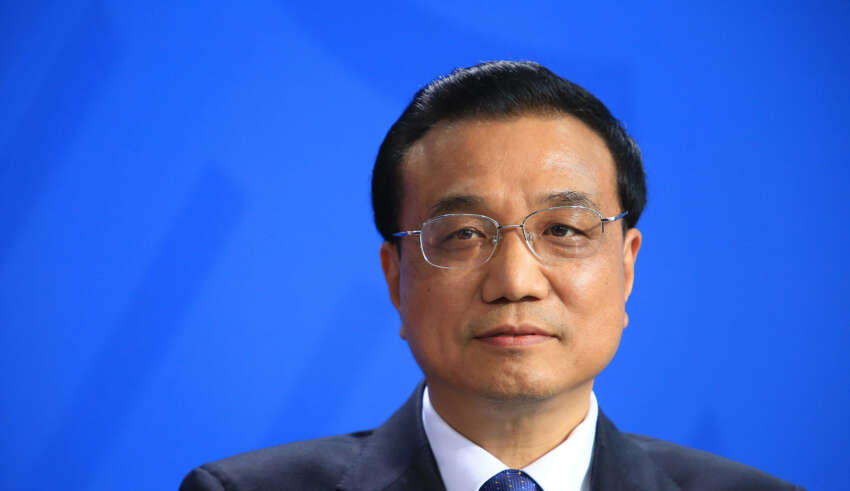 Li Keqiang, China's premier, pauses during a news conference at the Chancellery in Berlin, Germany, on Friday, Oct. 10, 2014. Li is visiting Germany at the right time as Chancellor Angela Merkel seeks to boost exports outside Europe while the euro-area economy flounders. Photographer: Krisztian Bocsi/Bloomberg *** Local Caption *** Li Keqiang;
ISLAMABAD: Pakistani leadership on Friday condoled to the government and people of China and the bereaved family over his sudden demise of of former Chinese premier Li Keqiang who died in Shanghai at 68.
President Dr. Arif Alvi expresses his condolence on the death of former Chinese Premier, Li Keqiang.
"I am deeply grieved to hear about the passing away of former Chinese Premier Le Keqiang. Pakistan today lost a great friend who was a strong advocate and supporter of Pak-China economic and strategic relations. Le Keqiang was a visionary leader and I express my condolences on behalf of the people of Pakistan to his family, the Chinese people and its leadership in this hour of grief," he wrote in a post on social media site, X.
"During my solidarity visit to China in March 2020, I had the honour to meet him at the Great Hall of the people in Beijing. I found him a sincere friend and he was enthusiastic to further cement our All-Weather Friendship," he concluded.
Caretaker Prime Minister Anwaarul Haq Kakar on Friday said he was "deeply saddened and shocked" to learn about China's former premier of State Council Li Keqiang's passing and called him a "great friend of Pakistan".
"We fondly remember Li's visit to Pakistan in 2013. Our thoughts and sympathies are with late premier Li, his family and with the Chinese nation at this hour of grief," he said on a post on social media platform X (formerly Twitter).
Foreign Minister Jalil Abbas Jilani remembered Li as a "statesman", adding that he contributed to "strengthening" ties between Pakistan and China.
"As the then-foreign secretary, I organised his visit to Pakistan in May 2013. My thoughts are with premier Li, his family and the Chinese people," he said.
Senator Mushahid Hussain Sayed also took to social media blogging site, X, to register his condolence over Li's demise.
"Fond memories of late Premier Li Keqiang's visit to Pakistan in May 2013, when he addressed Senate; a brilliant economist with Doctorate from Peking University, the popular, affable former Youth leader will be remembered for 2 key contributions: promoting CPEC & pushing China's rise to world's second largest economy!," he wrote.
During his 10-year tenure as premier under Xi, Li cultivated an image as a more modern Communist Party loyalist compared to his stiffer colleagues. A career bureaucrat who spoke fluent English, he voiced support for economic reforms during his time in office.