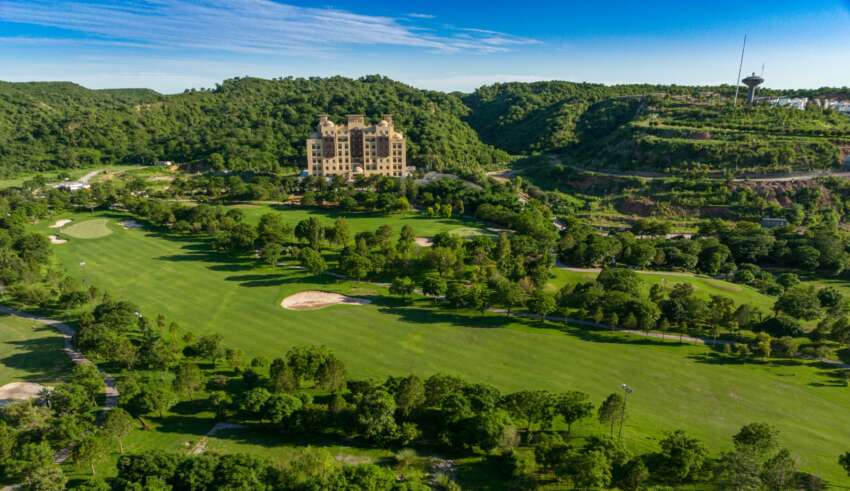 ISLAMABAD: One Homes, a leading UK-based property investment and development company, has announced another mega-million-dollar project in Pakistan.
The company known for bringing international brands like Versace, Varabyeu Partners, Kobi Karp and many others to Pakistan announced their latest project The Haute Collection by Sarah Rahal. This is the second time One Homes is collaborating with Sara Rahal, the highly successful One Canal Road Lahore being the first. Set to be Pakistan's first resort-style living, the project is located at One Serene, DHA Islamabad – the centre of Pakistan's thriving capital.
Sarah Rahal is the Founder and Lead Designer of The Haute Interiors based in Chicago. Known for her architectural and interior expertise, she is celebrated for her creativity and blending modern aesthetics with the environment in her project.
Speaking on this occasion, Sarah Rahal mentioned, "This is my second time working with One Group and just like the previous project, this too has a special place in our heart. What we have ended up making together is something truly spectacular. In this instance it was very important for us to take in the surroundings and environment and translate that tastefully within our project's ideation and conceptualization. What we are offering is a new way of residential living in the heart of Islamabad creating a first-of-its-kind resort style living experience for the sophisticated overseas Pakistani property buyers."
The Haute Collection is a limited edition collaboration brought forth by One Homes. An exclusive collection of bespoke fully-furnished apartments tailor-made for luxury living, placing lifestyle, experience and overseas Pakistani expectations at the epicentre of its concept.
When speaking about this project's vision, Aqib Hasan, Chief Commercial Officer of One Homes said, "We are now bringing The Haute Collection that has been specifically designed to cater to the international standards of luxury living and a resort lifestyle. It will be a retreat away from the hustle and bustle of the city, an exceptional place to call home. It is our aim to offer a lifestyle that is second to none and to provide our clients with an unforgettable experience that is unmatched in Pakistan. By bringing the world's greatest experts to Pakistan and leveraging their experience along with our international development expertise, we are creating real estate and lifestyles that have never been seen before in the country."
Located within One Serene, DHA – Islamabad, Pakistan's first resort-style living destination and cocooned by 2500 acres of Outstanding Natural Beauty of the Takht Pari National Forest. It is a $40 Million project tailor-made for the overseas Pakistani diaspora, designed to provide residents with a true destination living experience.