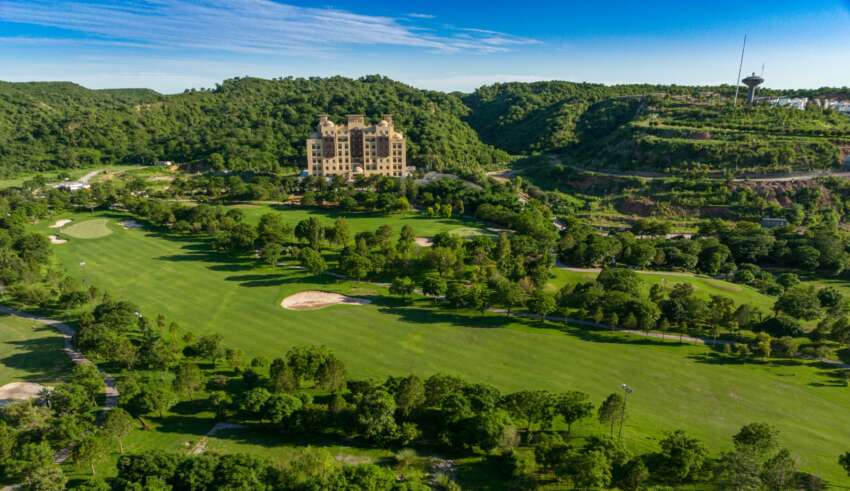 One Homes, a leading UK based property investment and development company,
have made another significant investment in Islamabad's luxury residential market.
The group plans to build a mega 1 million square feet residential and hospitality-led
development along the Murree Expressway.
The east of Islamabad known for its picturesque landscapes remains the capital's
most desirable yet final untapped frontier. This is set to change due to multi-billion
infrastructure investments underway which will unlock the area for controlled
development.
Aqib Hassan, Co-founder and Chief Commercial Officer of One Group, outlined the
company's strategic acquisition. He stated, "We are thrilled to have made this latest
acquisition, which adds over 4,000 units to our development portfolio in Pakistan. At
One Homes, we leave no stone unturned in identifying key locations that offer not
only a superior lifestyle but also offer significant investment upside potential".
Due to mega infrastructure investments under way the capital's eastern frontier has
become the cities latest investment hotspot. The area boasts the landscapes of
Murree and infrastructure upgrades will now slash travel distances to the heart of the
capital will by up to 60%. Experts predict prices in the area will be the fastest growing
in the capital with upwards of 100% growth potential in the short-medium term.
When asked about comparing this with the group's other projects Aqib said, "Every
acquisition must excite us more than the last, that's a prerequisite to acquiring.
Particularly on this development the serviced residences model that we're exploring,
which will be a first ever in Pakistan will make this one of its kind and a perfect
product for our overseas Pakistani clientele. It's also our biggest prime city
development to date, so the scale means we will be able to really create and deliver
something really special".
One Homes recently pre-launched a mega resort-style living concept in DHA
Islamabad consisting of 255 apartments and townhouses. Construction at the project
is currently underway and scheduled for completion in 2026.
Regarding the investment climate in Pakistan, Aqib said "We have an unwavering
focus on Pakistan backed by a solid understanding of the economic fundamentals.
As an experienced international group, we can't be distracted by media sentiments.
We understand the opportunity case of Pakistan and you will be hard placed to find
any other location in the world with as much growth potential".
According to official data land prices in Islamabad have surged by up to 1000% in
the past decade, yet despite this remarkable growth, prices in Pakistan remain a
fraction of those in comparable markets in the region showing tremendous room for
growth.
Aqib added "Whilst others have been fearful over the last 24 months we have been
quietly building up our land bank. We have added upwards of $200 Million to our
gross development pipeline and now our confidence in Pakistan in the tougher time
will pay dividends in the months ahead".
One Homes, part of One Group, is a leading foreign investor in Pakistan. Founded
by entrepreneur Zeeshaan Shah the group have over $400 Million worth of projects
in the country. Recent projects the group have been involved with include One Canal
Road, Lahore and One Serene Residences, DHA, Islamabad.