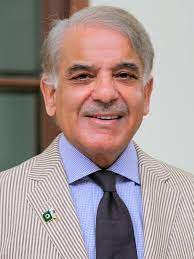 LAHORE: Pakistan Muslim League-Nawaz (PML-N) President Shehbaz Sharif and Senior Vice President Maryam Nawaz left for London from Lahore Airport in the wee hours of Thursday.
PML-N supremo Nawaz Sharif has summoned Maryam Nawaz and PML-N President Shehbaz Sharif to London to hold consultations over the political and constitutional matters.
Both the uncle and niece flew to the British capital via Doha through private airlines in separate flights. In London, Shehbaz Sharif is scheduled to hold an important meeting with his brother and PML-N supremo Nawaz Sharif.
Shehbaz Sharif had return to Lahore on Monday night. Prior to his departure from London, the PML-N president had announced October 21 as the date for Nawaz Sharif's return to Pakistan to spearhead the party's election campaign.
Maryam is reportedly accompanied by her younger daughter is scheduled to meet her father and brothers in London.
According to PML-N sources, Nawaz Sharif will finalise the plan for his much-awaited 'homecoming' after consultation with Shehbaz Sharif and Maryam Nawaz.
Following Maryam Nawaz departure, former interior minister Rana Sanaullah will be looking after the preparations for a reception for Nawaz Sharif's impending return on October 21.
While in UK, Maryam, Nawaz and Shehbaz are scheduled to discuss details of the PML-N supremo's return on October 21.
On Wednesday, Shehbaz Sharif and Maryam Nawaz exchanged views on the return of the party supremo to the country.
Earlier, former finance minister Ishaq Dar said that there are no hurdle in PML-N supremo Nawaz Sharif's participation in elections.
Ishaq Dar said that article 62 (1) (f) which decreased the disqualification sentence to five years was passed by the parliament and also approved by the president.
He said that after the approval of article 62 (1) (f) former prime minister Nawaz Sharif, Istehkam-e-Pakistan Party (IPP) head Jahangir Tareen are now eligible to participate in elections.