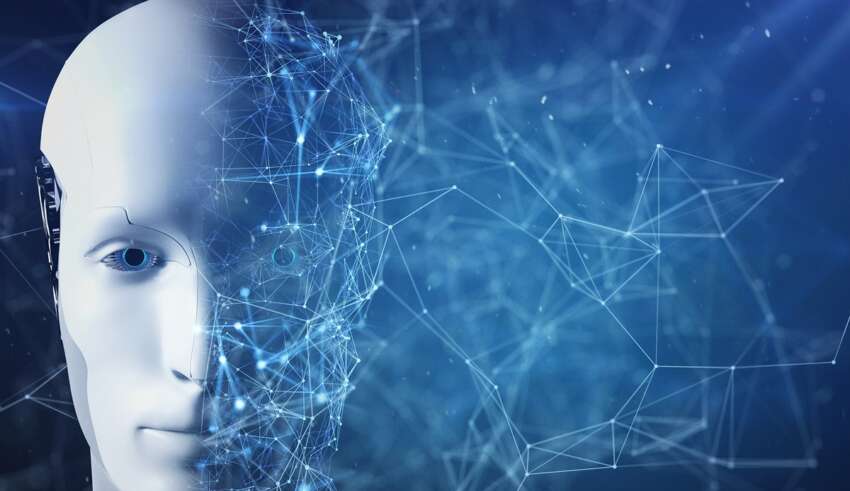 BEIJING: China on Wednesday launched the Global Artificial Intelligence (AI) Governance Initiative, offering an open, inclusive and fair approach for the development, security and governance of emerging artificial intelligence technologies and services, in stark contrast to the US' restrictions and blockade aimed at preserving its hegemony.

Even as China stressed fairness and non-discrimination in AI development so as to benefit all countries and regions, the US intensified unilateral restrictions over normal global cooperation in AI and other technologies. Western countries have also been seeking to set rules for AI, which experts say is mostly aimed at protecting their own interests.

The Global AI Governance Initiative, announced at the third Belt and Road Forum for International Cooperation (BRF) in Beijing, represents another Chinese proposed solution for global AI governance, which has brought both tremendous opportunities as well as challenges and risks, underscoring China's approach of openness and inclusiveness in global cooperation and development, experts said.

In a keynote speech at the opening ceremony of the third BRF, Chinese President Xi Jinping announced that China will launch the Global Artificial Intelligence (AI) Governance Initiative at this year's forum.

The initiative covers various aspects of AI governance, calling for adopting a people-centered approach and upholding the principles of mutual respect, equality, and mutual benefit in AI development that benefits countries and regions, according to the Cyberspace Administration of China.

"We should respect other countries' national sovereignty and strictly abide by their laws when providing them with AI products and services," the initiative read. "We oppose using AI technologies for the purposes of manipulating public opinion, spreading disinformation, intervening in other countries' internal affairs, social systems and social order, as well as jeopardizing the sovereignty of other states."

The initiative also called for the establishment of a testing and assessment system based on AI risk levels and the establishment and improvement of relevant laws, regulations and rules, so as to ensure personal privacy and data security. It also urged the adherence to the principles of fairness and non-discrimination, and to avoid biases and discrimination based on ethnicities, beliefs, nationalities, genders, etc., during the process of data collection, algorithm design, technology development, and product development and application.

"The Initiative presents a constructive approach to addressing universal concerns over AI development and governance and draws up blueprints for relevant international discussions and rule-making," a spokesperson from the Chinese Foreign Ministry said in a statement on Wednesday. "China stands ready to have exchanges and practical cooperation with all sides on global AI governance and deliver benefit for all human beings through AI technology."

China's cooperative and win-win approach is conducive to not only its own development but also common progress in technological innovation for all countries participating in the joint construction of the Belt and Road Initiative (BRI), said Sun Yuzhong, a researcher at the Institute of Computing Technology at the Chinese Academy of Sciences.

"Especially in cutting-edge fields such as AI, we can jointly promote the improvement of scientific and technological levels in various countries, rather than just our own progress and hindering the development of others," Sun told the Global Times on Wednesday.

China's AI governance initiative came as the US continues to intensify its arbitrary restrictions on normal cooperation in AI chips and other technologies.

On Tuesday, the US further tightened the export restrictions on artificial intelligence-related chips and semiconductor manufacturing equipment to China, and added a number of Chinese entities to the "entity list" of export control.

The move prompted a harsh response from China on Wednesday. In a statement, the Chinese Commerce Ministry said it firmly opposes and deplores the US' abuse of export controls and unilateral bullying tactics. It urged the US to immediately drop such restrictions and vowed to take all necessary measures to safeguard its legitimate rights and interests.

Apart from the US' unilateral restrictions, Western countries have also been "competing to write the definitive rules for artificial intelligence," and they have hit major bump as "they all want to win," US news outlet Politico reported in August. Such an approach is not conducive for global AI governance, which should include input from all the countries and regions, Chinese experts noted.

"China's proposal is that regardless of the capabilities of different countries in the field of AI, all countries, including those that are relatively lagging behind, should be able to participate in setting the rules, instead of being spectators or being forced to abide by rules set by others," Ma Jihua, a Beijing-based senior industry analyst, told the Global Times on Wednesday.

China's approach is starkly different from that of the West, which put more emphasis on the participation of the strong, Ma said, noting that the announcement of the Global AI Governance Initiative at the BRF underscored China's commitment for win-win cooperation in not just traditional projects but also technological development with all the BRI partners.

Given China's rising capabilities, countries are hoping that China plays a greater role in promoting technological cooperation in Asia and beyond.

Kairat Sarybay, secretary-general of the Conference on Interaction and Confidence Building Measure in Asia, said that the 28-member multi-national forum for enhancing cooperation toward promoting peace, security and stability in Asia is also promoting economic cooperation, specifically technological exchanges.

"So I hope that China, because of its new weight in economic and technological development, can help," Sarybay said in an interview with the Global Times on Monday.